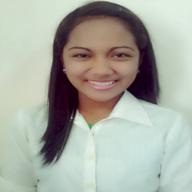 Mary Rose S. Villanueva
#13 Angeles Comp. Sta. Barbara St. Gulod, Novaliches Quezon City
0912-7706-159
villanueva.marose@yahoo.com

CAREER OBJECTIVES
To be part of a reputable company where I can contribute my skills and capabilities.

EDUCATIONAL BACKGROUND
Collegiate: Quezon City Polytechnic University
Bachelor of Science in Entrepreneurial Management
Major in Marketing
(SY 2011-Present)

Secondary: Novaliches High School
Lakandula St. T.S. Cruz Subdivision, Novaliches Quezon City
(Graduated 2010)

Primary: Rosa L. Susano Nova Elementary School
Barangay Gulod, Novaliches Quezon City
(Graduated 2006)


AWARDS/ACHIEVEMENT RECEIVED
Most Outstanding Young Entrepreneur
Third Honorable Mention Computer School on Wheels
AFFILIATION/ORGANIZATIONS
YECS ( Youth Entrepreneurs Cooperative Services) – Secretary - June 2007-2010
Koro Novaleno – Vice President - August 2008
Galaw Novaleno - August 2008
Quezon City Performing Arts - September 12, 2009-December 31, 2010
PERSONAL BACKGROUND:
Birthday: April 27, 1994
Nationality: Filipino
Height : 5"4
Weight : 50 kgs.
Religion: Roman Catholic
Skills: Computer Literate, MS word, MS excel, MS power point


I hereby certify that the above information are true and correct to the best of my
knowledge and belief.



MARY ROSE S. VILLANUEVA